Our Rates
Accommodations Tarifa Promotional Counter 2019 (until 12/20/19/19)
Standard Apartment R $ 540,00 R $ 410,00
Superior Apartment R $ 650,00 R $ 490,00
Suite R $ 700,00 R $ 530,00
Booking Policy
All expenses have an increase of 10% regarding the service charge.
Once the reservation is made, a percentage of 100% of the first night will be charged.
The daily rate is for one or two people and includes breakfast .
The rates start and end at 12:00.
We only accept over 15 years of age.
We accept credit and debit cards.
We do not accept pets.
Do not bill.
Cancellation
For cancellations, please cancel by the site, or via tel / email.
If canceled or modified up to 7 days before date of arrival, no fee will be charged.
In case of late cancellation and no-show (no show) will be charged 100% of the first night.
Our breakfast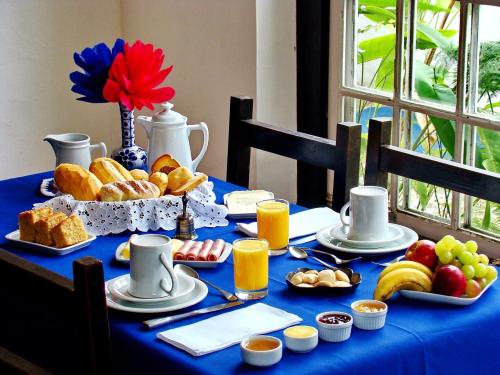 Orange juice - Made fresh!
Bread basket
Integral Black Bread - Made in the house!
Cheese Bread - Made in the house!
Honey
butter
Fruits
Jellies - Made in the house!
Curd - Made in the house!
Cakes - Made in the house!
Sequilho - Made in the house!
Ham
Turkey breast
White cheese
Cheese Plate
milk
Coffee
Tea
Chocolate
Sugar
Sweetener
Omelets -   on request